A beard growth oil backed by science?
A beard growth oil you say? Well, yes sort of. We can not promise anything and you will definitely not grow hair where it never grew before. What we are providing, is your best chance at stimulating your dormant hair follicles based on scientific research. Patchy areas, spots appearing to be bald or just areas that have thinned over time. This is where Accelerator Hair Stimulation oil comes into play. Using ingredients proven to wake up the sleepy follicles, you can fill in those stubborn areas (as seen below with an actual customer/user) for better beard growth.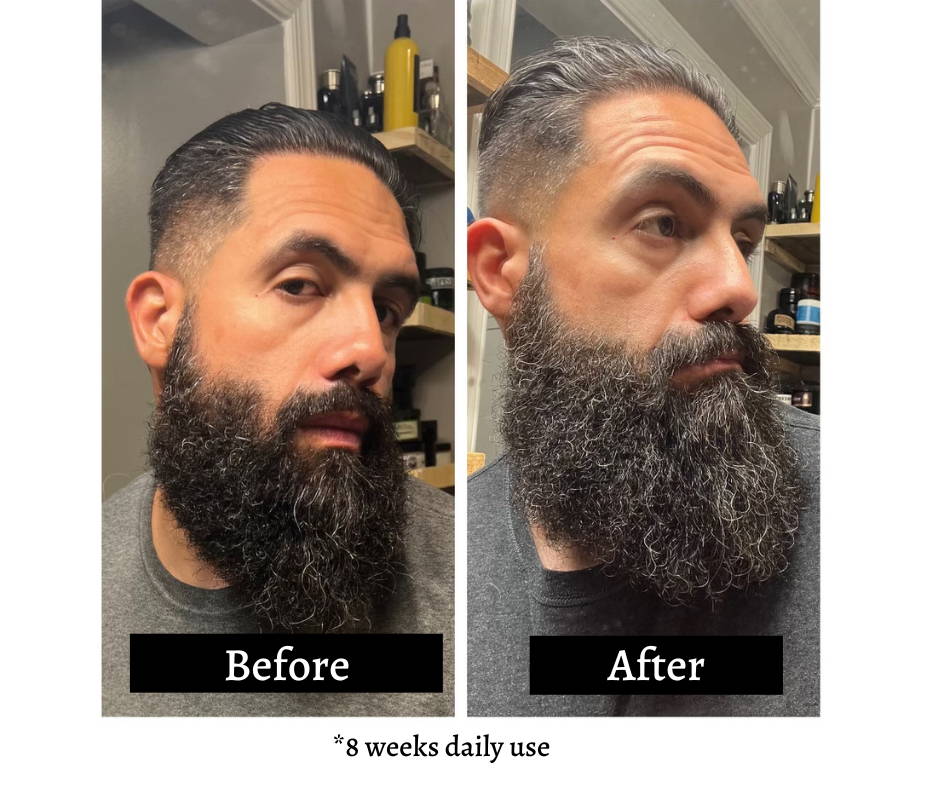 "After 8 weeks, I saw incredible results. Accelerator is the real deal."- Erik C.
Scientific research has physically shown peppermint and lavender essential oils along with castor and rice bran oils can stimulate dormant follicles. Throughout aging, our follicles may become sleepy or what is referred to as dormant. You may think the hair just goes away. Well that is not entirely accurate. If the follicle is dormant, we can wake it up which in turn allows hair growth to resume. The important thing to note is, if hair has never grown somewhere it never will. Ok, now that we have that out of the way let's get into Accelerator.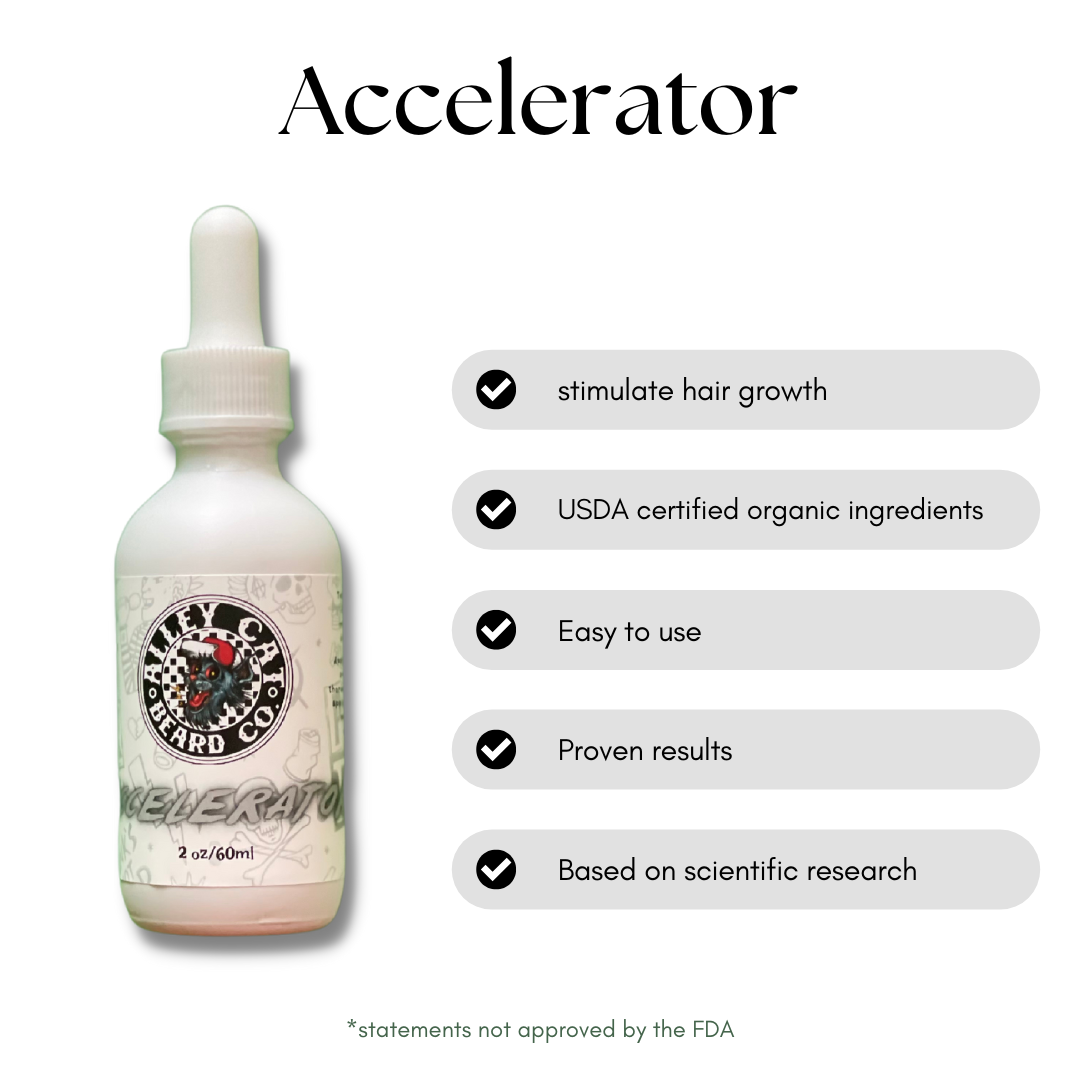 USDA Certified Organic Ingredients

Made with all organic rice bran, castor, peppermint essential and lavender essential oils.

Easy to Use

Simply apply directly to patchy areas, rub in and allow to set


Universal Use

Not just for beards. Has been tested on eyebrows with great success.

Accelerator Hair Stimulation Beard Oil Explained
Dan C Bearded
Watch Dan explain the idea and purpose behind Accelerator Hair Stimulation Oil